Specialized Programs
ALL AGE GROUPS
Performance and Dance
Science and Discovery
Arts and Crafts
Dramatic Play
Computer Class
Cooking Class
Foreign Languages
Community Workshops and Field Trips
Free Potty Training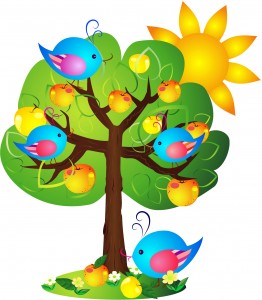 Toddler (2-3 year old)
Our Toddler Program
A PLACE FOR GROWING CURIOUS, HAPPY AND CONFIDENT TODDLERS
Our Toddler Program helps teachers build relationships with children by showing how to create meaningful daily routines and experiences that respond to individual children's strengths and interests.
This age group thrives on new experiences, and we fulfill this need by providing care, directions, and projects that will allow them to explore the world and their surroundings in a creative manner. We focus on body and mind development, fine motor skills, language skills, and hands-on learning.
We aim to work with each child as an individual and ensure that each day is a fun-filled adventure.
Preschool (3-4 year old)
Our Preschool Program
ENGAGING CHILDREN INTELLECTUALLY, PHYSICALLY, EMOTIONALLY AND SOCIALLY
Our Preschool Program sets the stage for children's success in school and in life. Our teachers provide ongoing efforts to value children as individuals and embrace their unique contributions to the classroom community, which will inspire in them a love of learning. We believe that children learn best when they are actively involved with materials and peers. For this reason, we place special emphasis on setting up the proper learning environment, essential for building positive, meaningful relationships with children and their families. We all play together, cooperate, and share.
Children in this age group will focus on the following topics:
Basic Reading Concepts – Alphabet, Phonetics, Family Words, Recognizing High Frequency Words, Simple Sentences etc.
Math Concepts – Sorting, Matching, Measurements, Positional Words, Basic Addition/Subtraction etc.
Monthly Science Experiments
Computer Class – Age-Appropriate Interactive Software
Free Full Day Pre-K For All (UPK) Program (4-5 year old)
Pre-K For All (UPK) Program
We are pleased to announce that you can now reserve your spot in our Pre-K For All (UPK) Program for the 2017-2018 school year.
Eligibility: Children born in 2013 who live in New York City are eligible to participate in 6 hours and 20 minutes of free UPK programs that are offered by the New York City Department of Education starting September 2017.
Ivy Day School's Pre-K For All (UPK) Program provides extended service (3:00P – 6:00P) in addition to the 6 hours and 20 minutes of free UPK program. Ivy Day School's extended service program will focus on developing your child's reading, writing, and math skills. Our program also offers a personalized curriculum that will successfully prepare your child for the Gifted and Talented (G&T) exam that is administered in NYC.
Private Pre-Kindergarten (4-5 year old)
ENSURING CHILDREN ARE PREPARED TO SUCCEED IN SCHOOL AND LIFE
Students enrolled in Ivy Day School's Gifted and Talented Pre-Kindergarten Program are exposed to an advanced core curriculum that is above grade level. Upon graduation, our students are well prepared to excel in the upcoming school year. Each student is provided with a Kindergarten textbook that focuses on reading, writing, math, social studies, and science skills. Each week, students receive personal one-on-one tutoring sessions with the Pre-K teacher.
In addition, students enrolled will focus on the following topics:
Level Reading / Group Reading  / Sight Words
Beginner's Writing – Journal Writing
Monthly Show-and-Tell Presentations
Class Projects
Interactive Science Lessons
Advanced Math – Addition/Subtraction, Patterns/Sequencing, Shapes, Problem Solving etc.
Computer Class – Age-Appropriate Interactive Software
Test prep activities are embedded into the curriculum to prepare our Pre-K students to take the exam for admission to Gifted and Talented (OLSAT & NNAT) public school kindergarten programs. We attempt to give our students an advantage through daily practice, exposure, and familiarity with test taking skills and formatting.